Global Creations

The smart way to display
At Global Creations, it's important to us that we add value to the product and that you, the client, are happy with the end result. We therefore strive to be seen as a partner and go the extra mile to completely unburden you as a customer. With us, you get the service of an agency at the price of a manufacturer.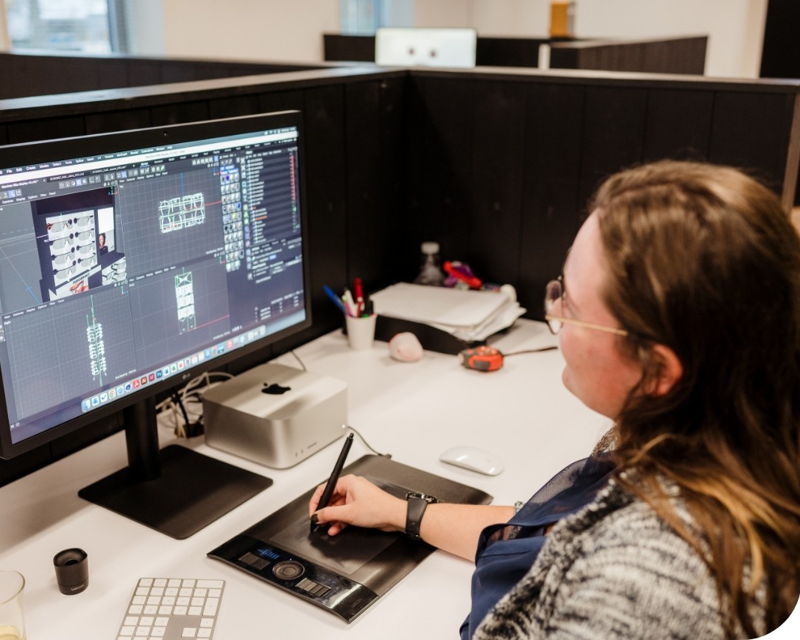 More than 20 years of experience
Global Creations first started as a visual merchandiser. In the years that followed, we grew to become a specialist in the design, development and production of displays and in-store communication. We now have more than 20 years of experience and a modern 3500 m2 production site in Nijkerk. This enables us to carry out the entire design, technical design and production processes ourselves. This way, we can move quickly and customisation is not a problem.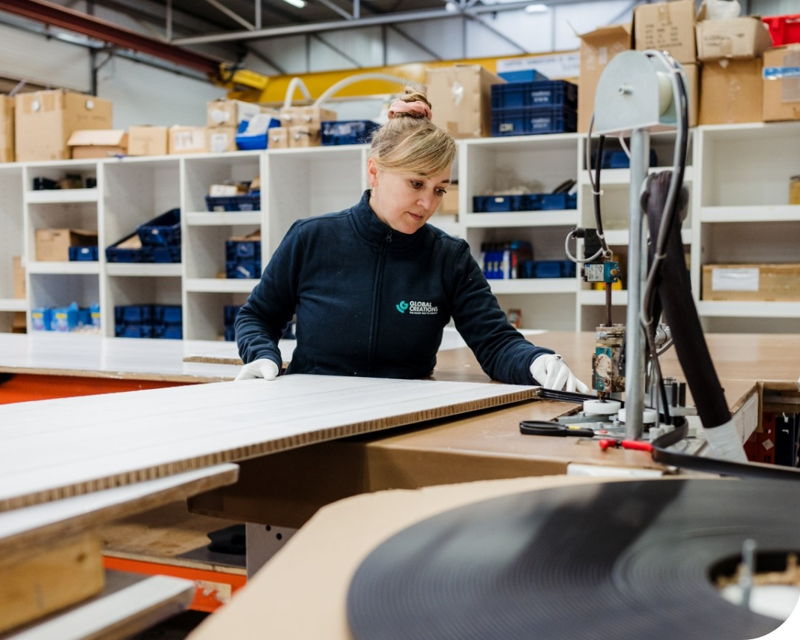 Our team
Global Creations is made up of several departments, each one giving its own interpretation to the process of creating the displays. We have a sales team, project support, 3D design studio, technical design studio, pre-press department, printing and cutting department, finishing department and then an administration team. Our goal is to do as much work as possible with a small team; we try to automate where needed. This way, you benefit from a competitive rate.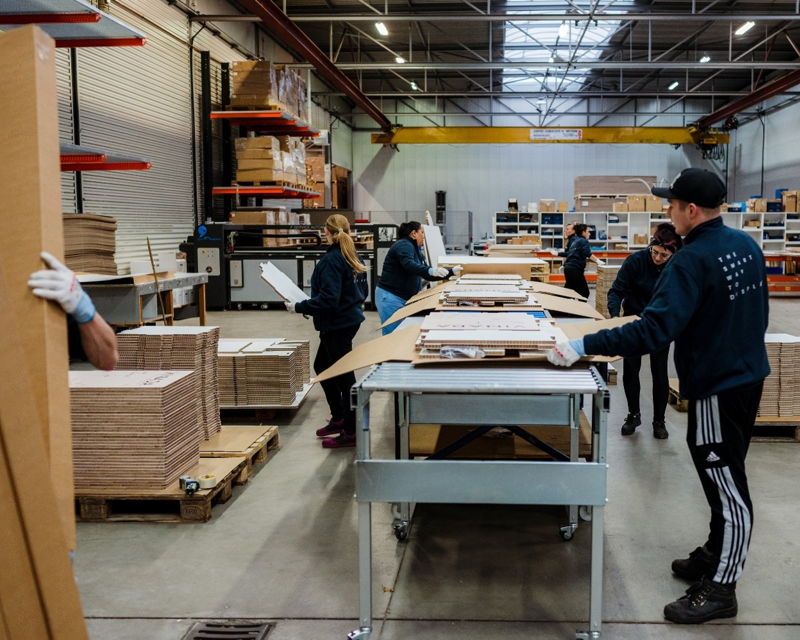 Our production site

At Global Creations we produce all displays and other point of sale material ourselves. At our production location of no less than 3500 m2, we have the best machines and methods to achieve this. This enables us to carry out the entire process of technical design, design and production ourselves. In this way we can switch quickly and customization is no problem.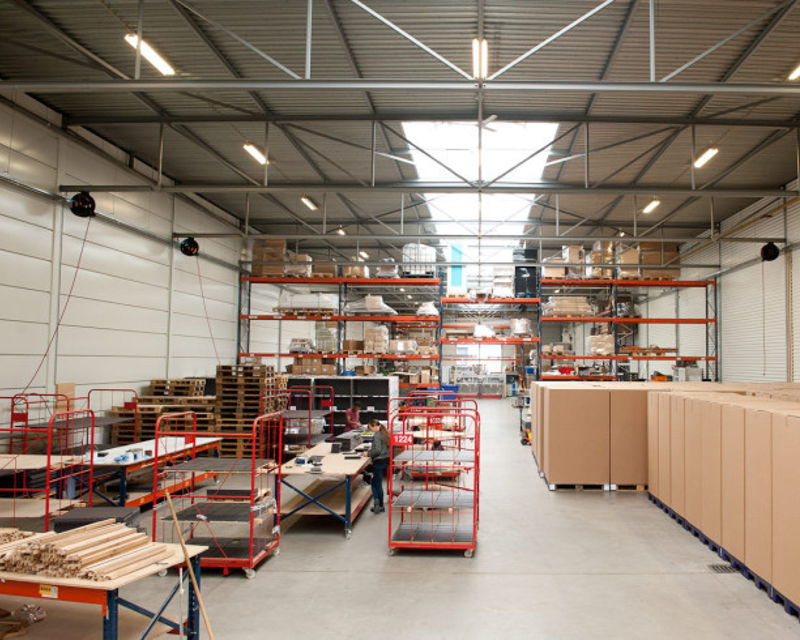 Our method
Step-by-step
1
Briefing
We first discuss together what your wishes and plans are.
2
Presentation
Based on the briefing in step 1, we start working on the creative concept. You will receive a number of 3D visuals and an estimate of costs.
3
Quotation
Are you happy with the design and 3D visuals? Then technical development is the next step. Based on this, we make a final offer.
4
Model creation
We create a model, which is an initial version of the final product.
5
Production
Once you are satisfied with the result, we start production.
6
Delivery
When everything is ready you will receive the product and you can proudly place it.
Call us and discuss your wishes
With over 20 years of experience in the field, we are perfectly able to offer a full-service. This means that we are not only producers of the different types of displays for your store, but that you also call us in as a sparring partner. We like to think along with you and provide our creative input. Call us on +31 (0)33 - 456 4150, send an e-mail to sales@globalcreations.nl or fill in our contact form. It is also possible to request a quote immediately so that you know exactly what the costs are.