The Cetabever brand excels in protecting wood from marks, moisture, scratches and weather conditions. Akzo Nobel wanted an authentic display to put across this message in stores. Of course, we grabbed this assignment with both hands!
Customisation & choice of materials
For a creative concept we worked in close cooperation with the Cetabever marketing department. We didn't need to think long about the choice of material: wood, of course. To give the displays a beautiful, authentic look, we decided to use wood planters. These were finished with Cetabever external woodstain, to demonstrate the result of this unique product.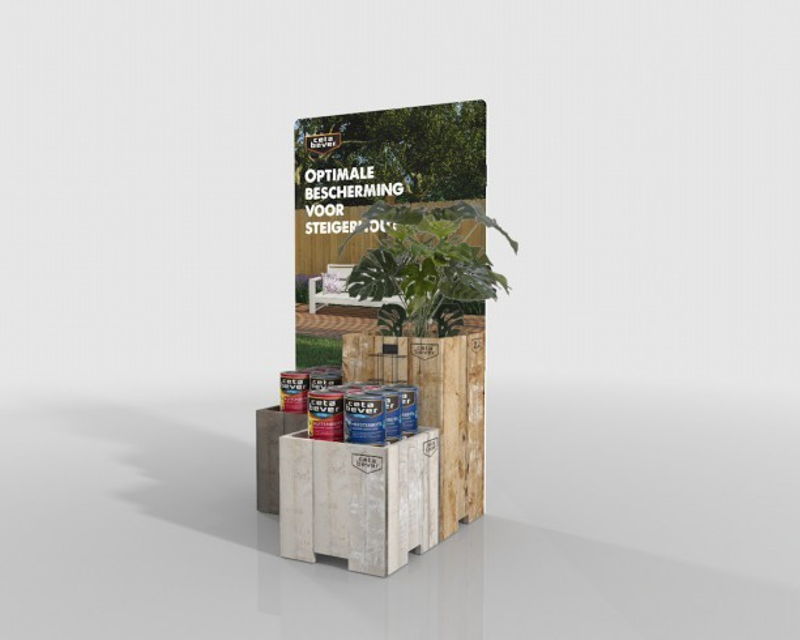 Instore communications from A to Z
At Global Creations we want to help you in anyway we can. For instance, for Cetabever we also made end cap displays in which we combined wood and acrylic. The playful grass mat finished everything nicely.
We offered a full-service approach. Our merchandisers installed the Cetabever displays at well-known home improvement centres and in various DIY stores.