Materials
We work with different materials to make unique displays and other in-store communication tools. The material that best suits your project depends on the design, purpose and budget. If you have a particularly large display, the display material must be strong. For small and easy to transport displays, lightweight material is the right option. Of course there are also sustainable materials such as wood and swedboard. Are you still struggling to decide what material to use? No problem, we are happy to help you make a choice.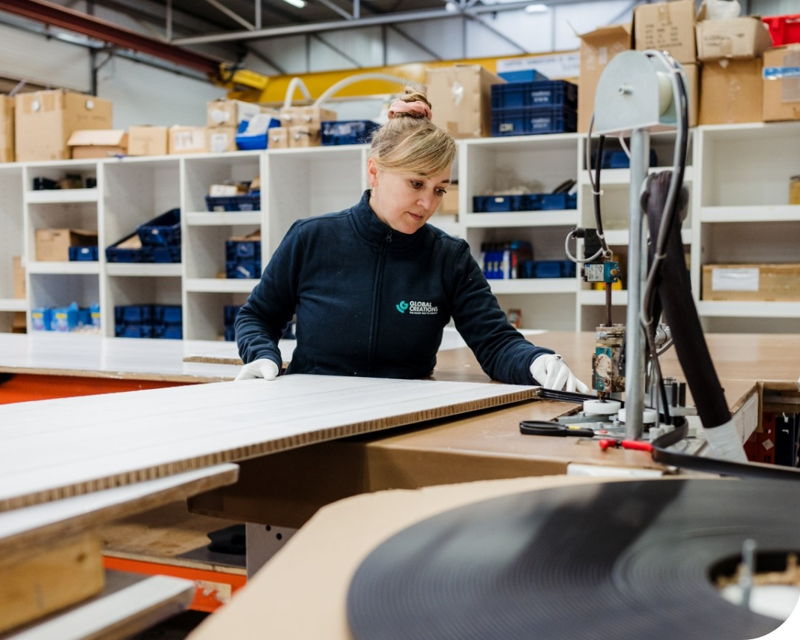 Combining materials to create the best displays
The perfect display material does not exist. Every material has its own look and charm. This is why combining materials can be a solution. For example, a display can be light and strong, but also durable and functional. Our technical specialists have a lot of experience with different materials and combining display material. We know exactly which materials go well together to ensure the best quality. We work according to the highest quality standards. In addition, you will find all the services you require under one roof. This means we are not only a supplier of display material, but we also produce the material and provide well-thought-out advice.
The different materials
We make displays and other in-store means of communication, and we can do it in many different materials. We discuss what your wishes are and what the displays are going to be used for. All materials are available in different types, thicknesses and strengths. View the different options below.