Contracted by Brand Loyalty we created multifunctional displays for Schiever, a French supermarket chain. Our smart solution means that Schiever benefits from a display with a long service life. Are you curious about the result? Read more now!
Smart customised display
Its stunning simplicity makes the metal display truly functional. Our assembly team was successful in assembling the display without using screws. The design components simply click together. We also incorporated various other ingenious devices, such as height-adjustable shelving that can bear heavy loads. The printed material is easy to switch, giving the display a long service life.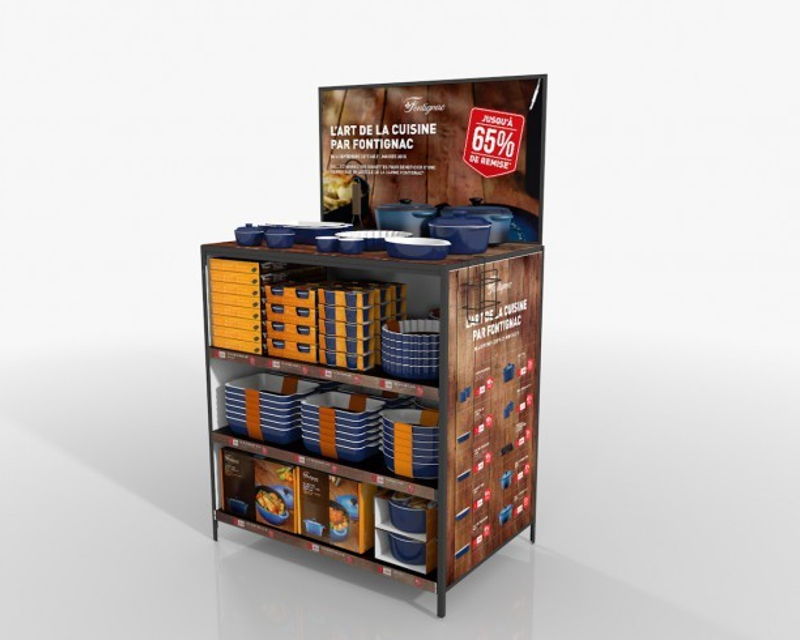 Full-service instore communications
At Global Creations a beautiful design, the right materials and optimum production are not our only concerns. We are a full-service agency that can take care of everything for you. For Schiever, for instance, we also included smart logistics. The displays are delivered fully flat-packed, saving a lot of time and space.
Brand Loyalty is one of our regular customers. For them, we create displays and instore communications in all shapes and sizes. With our modern 3,500 m2 production location, almost everything is possible. We aim to use our creativity and use different materials and technologies to suit each project.