Forbo Flooring is market leader in flooring, demanding a sound way of presentation as well. We used various materials and technologies for this project. Curious about the result? Read more now!
Full colour and mood lighting
At Global Creations we produce all kinds of permanent displays for Forbo Flooring, usually using wood. We produced this wall display for the Novilon brand. Wood combines well with the full colour images and mood lighting. Of course, this display enables people to examine various swatches.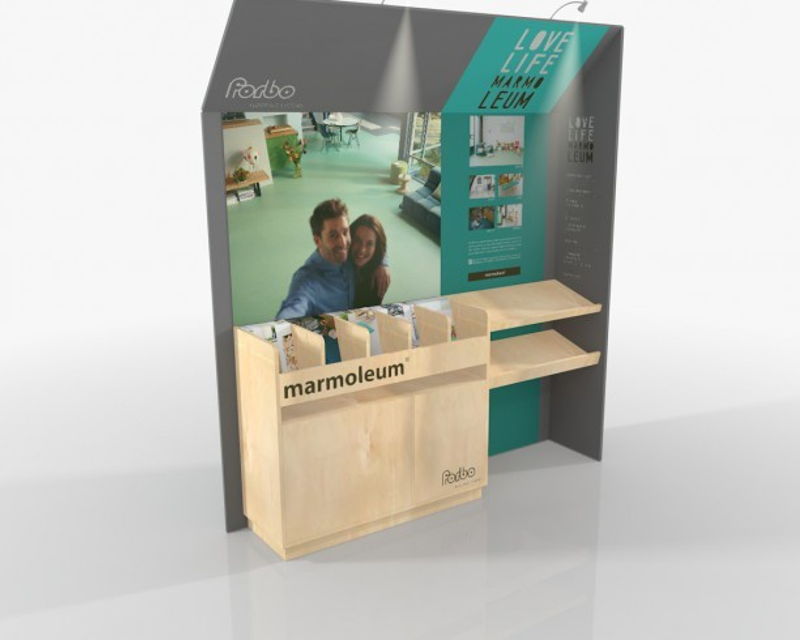 Efficiency is key
For us, a contract is not only about supplying a display but also about an efficient process. We produced the display for Forbo Flooring ourselves and as well as the panels with the flooring swatches. Our assembly team came up with a smart installation method, which meant that we could deliver the displays per unit on a pallet. This resulted in a plug&play solution for the store!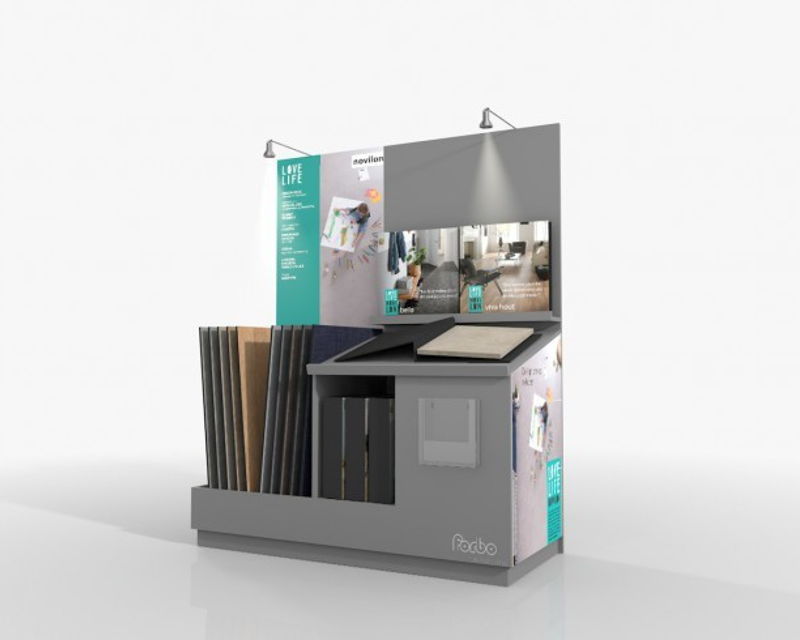 Global Creations is a full-service partner that can offer you A to Z support in instore communications. As well as design and production, we can also install the displays for you.